TOP 5 COMMON MISTAKES THAT TODAY'S HOME BUYERS MAKE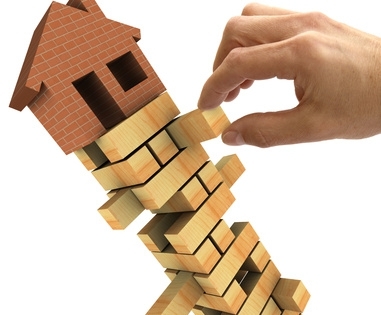 There are
common mistakes that current home buyers make
when purchasing a home not just in The Rogue Valley/ Southern Oregon but across the nation.
The list below outlines the top 5 that I've seen over the years.
While the most frequent home buyer mistakes are not earth shattering, they can cause a lot of unnecessary stress, frustration, and heartache
1. MAKING DECISIONS BASED ON ADVICE FROM FRIENDS & FAMILY
Every real estate transaction is unique due to the fact that buyers and sellers have varying personalities, circumstances, income, equity positions, debt ratios, credit scores, etc... In addition, the real estate industry and real estate market are constantly undergoing changes, and what was true a year ago, or even yesterday, could be completely different in today's economic and lending climate. The loan officers and real estate agents that are working in the business every day, have a depth of knowledge, and real time experience with regards to appraisals, market values, seller concessions, and more, which others do not. Although it's natural to be nervous and tempted to rely on friends and family, as a first time buyer, it's important that you trust what your real estate agent and/or home loan agent tells you. These industry professionals, have the FULL details or your purchase and financial profile.
2. BUYING THE MOST EXPENSIVE HOME YOU QUALIFY FOR
Becoming a homeowner is very exciting for a first time buyer, but it can become a financial burden, if you're not prepared for the additional costs of home-ownership. This is one topic that is perfect to discuss with friends and family, and an area where they can be a great source of advice.
When
choosing your first home
, consider all of the expenses you will incur, in addition to your monthly mortgage, and be realistic about how much you will have left over for utilities, food, gasoline, and even entertainment. There always seems to be something that you'll want to repair or change about the home, especially in the first few months. The last thing you want to do is to become a prisoner in your own home, even if it is beautiful and everything you've ever dreamed of.
3. MAKING LOW OFFERS ON HOMES
As a first time buyer, you may be reluctant to offer full price, or above asking price, on a home that you want to purchase. You may also think that your real estate agent is simply trying to make a quick sale, if they urge you to do so. The reason we urge is the real estate market is moving very quickly right now. Desirable properties typically have multiple offers submitted on them due to the severe lack of inventory. (in Medford, Oregon we are down to only 2.5 months worth of inventory on the market) In Jackson County and the Rogue Valley, that means homes are selling almost as soon as the sign goes up, and prices are slowly increasing. So, you're setting yourself up for heartbreak and wasting your time, if you're not offering a fair amount of money for the property.
4. NOT MAKING AN OFFER WHEN THEY FIND THE RIGHT HOME
So often home buyers are hesitant to place an offer on a home, if they've just begun their search.
The problem is that there are many other buyers that have been searching for months already, and the home you love may very well be pending by the time you circle back around to it. Yes, it's important to see what's out there, and know that you're making the right decision, but you should try to do this as quickly as possible, if you find a home that you like and suits your needs.
5. LOOKING FOR A FANCIER HOME THAN THEY CAN AFFORD
It's important to remember that most people do not buy their dream home right out of the gate. Your parents, or other family members and friends, probably started out in a much smaller house, or even a condo. Most likely, they paid down their mortgage over the years, and then traded up to a larger home, when the time was right. As a first time buyer, it may be difficult to lower your expectations a bit, but by not doing so, you may miss out on a great home and the incredibly low interest rates and prices available today in this rare Real Estate Market.
Keller Williams Realty, Southern Oregon
Text/Call 541-326-2300

tarajacobi@gmail.com
RealEstateRogueValley.com